НОВОСТИ

NEWS

биография biography живопись painting экслибрис exlibris офорт etching новости news
Выставки и события - 2022
Exhibitions & events - 2022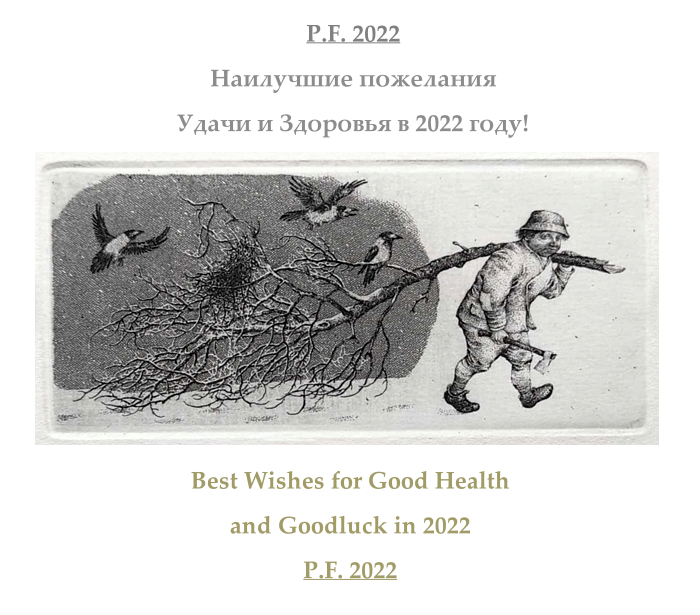 Выставки и события - 2021
Exhibitions & events - 2021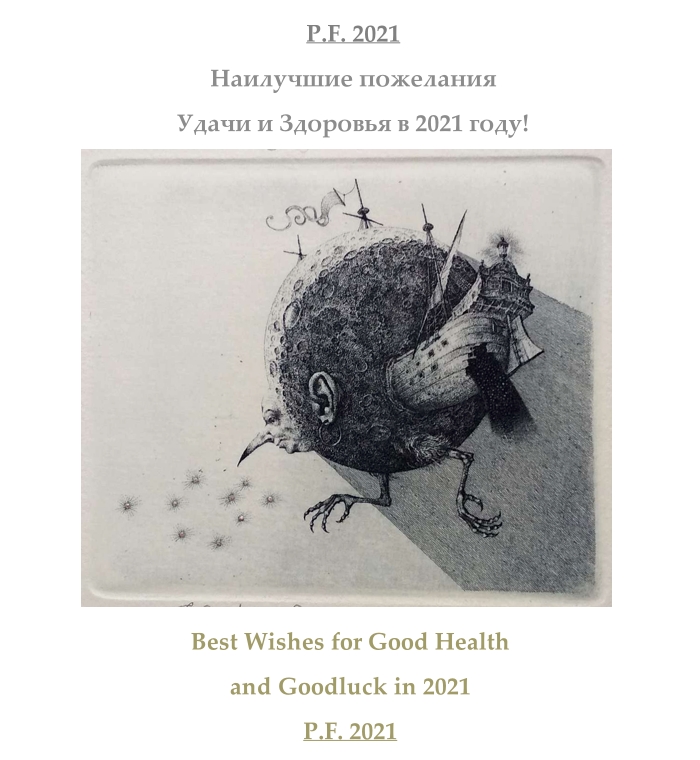 Выставки и события - 2020
Exhibitions & events - 2020
2020, Май
Альбом "Тени на снегу"
Изд. "Глобус", Харьков
ISBN 978-966-708-390-8



May 2020
"Shadows on the Snow" album.
"Globus Books" the publishing house, Kharkov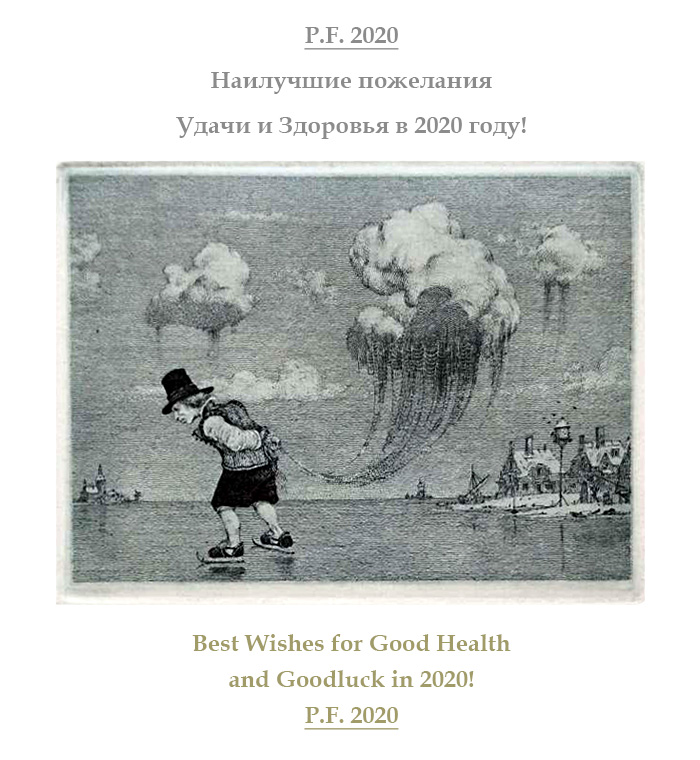 Выставки и события - 2019
Exhibitions & events - 2019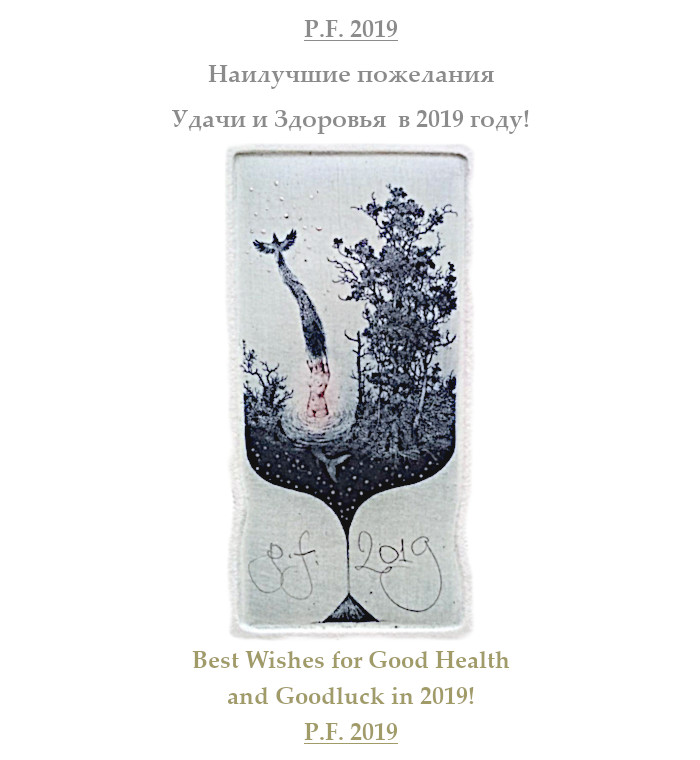 Выставки и события - 2018
Exhibitions & events - 2018
2018, сентябрь
Персональная выставка офорта, издание альбома.
Tianze Bookstore, Тяньцзинь (Китай)



September 2018
Solo exhibition of etchings and publishing the album.
Tianze Bookstore, Tianjin (China)

Недавние достижения:
2018 - Приз Ассоциации Художников. Варна (Болгария)
2018 - Специальный Приз SSPE, Международный Конгресс Экслибриса, Прага (Чехия)
2017 - Приз Города Синт-Никлаас за лучший экслибрис. Синт-Никлаас (Бельгия)
2014 - Первая премия, Х Международный Конкурс экслибриса, Гливице (Польша)

Recent Achievements:
2018 - Prize of Association of Artists. Varna (Bulgaria)
2018 - Special Prize of the SSPE, International Exlibris Congress, Prague (Czech Republic)
2017 - Prize of the City of Sint-Niklaas for the best exlibris. Sint-Niklaas (Belgium)
2014 - First Prize, X International Exlibris Competition, Gliwice (Poland)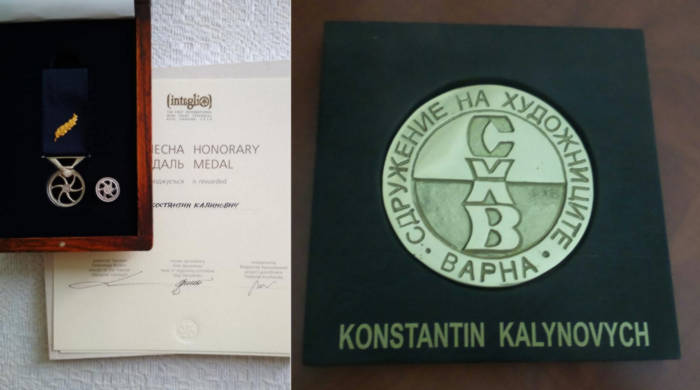 Май 2018
А. Рембо. Стихотворения.
Издательство "Вита Нова", Санкт-Петербург
ISBN 978-5-93898-629-9
May 2018
A. Rimbaud. Poetry.
The "Vita Nova" publishing house, St. Petersbourg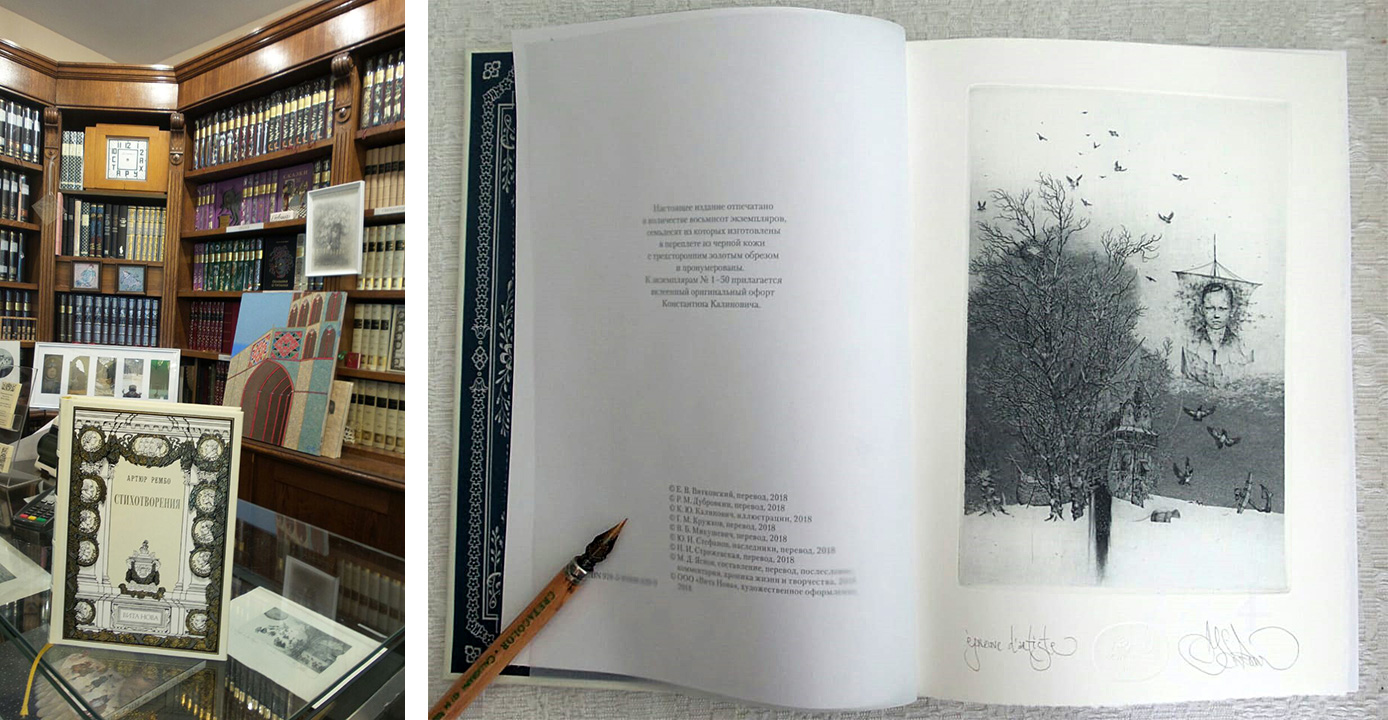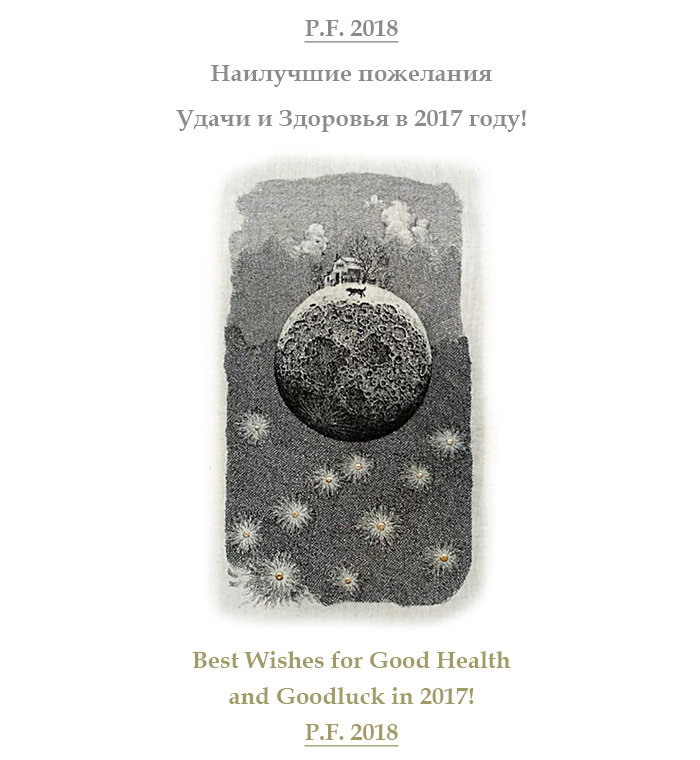 Выставки и события - 2017
Exhibitions & events - 2017
8 сентября – 8 октября 2017
Национальный Музей Искусств им. Богдана и
Варвары Ханенко. Киев (Украина).
Персональная выставка «Тени зимнего сада»
September, 8 – October, 8 2017
The Bogdan and Varvara Khanenko
National Museum of Arts. Kiev (Ukraine).
Personal exhibition – "Shadows of the winter garden"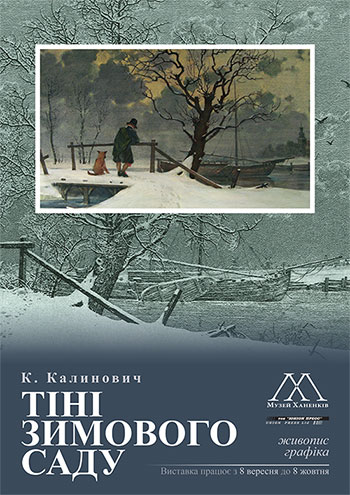 2017
Почетная Медаль. XXVI Биенале современного экслибриса.
Мальборк (Польша)
2017
Honorary Medal. XXVI Biennial Exhibition of
Modern Exlibris. Malbork (Poland)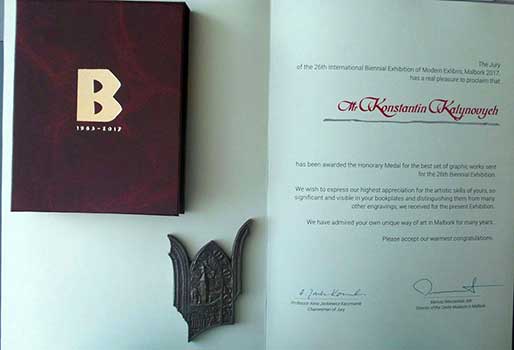 2017
Приз города Синт-Никлаас за лучший экслибрис.
XXI международный конкурс малой графики и экслибриса.
Синт-Никлаас (Бельгия)
2017
Prize of the city of Sint-Niklaas for the best exlibris.
XXI International Competition of
Small Graphic and Exlibris. Sint-Niklaas (Belgium)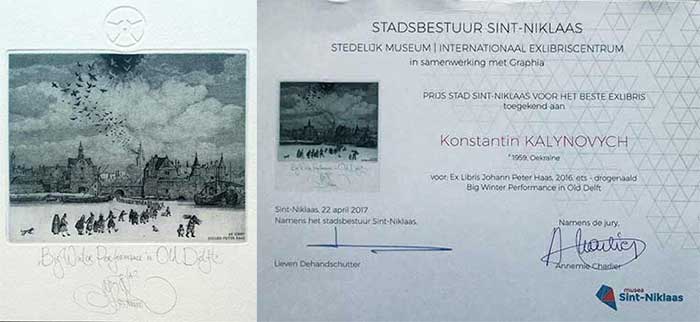 2017
Окончание работы над иллюстрациями к поэзии А. Рембо
для издательства "Вита Нова", Санкт-Петербург (Россия)
2017
Finishing the work with illustrations for the poetry of
Arthur Rimbaud for the "Vita Nova" publishing house,
St.Petersbourg (Russia)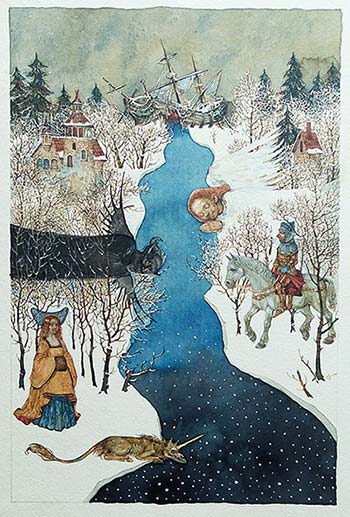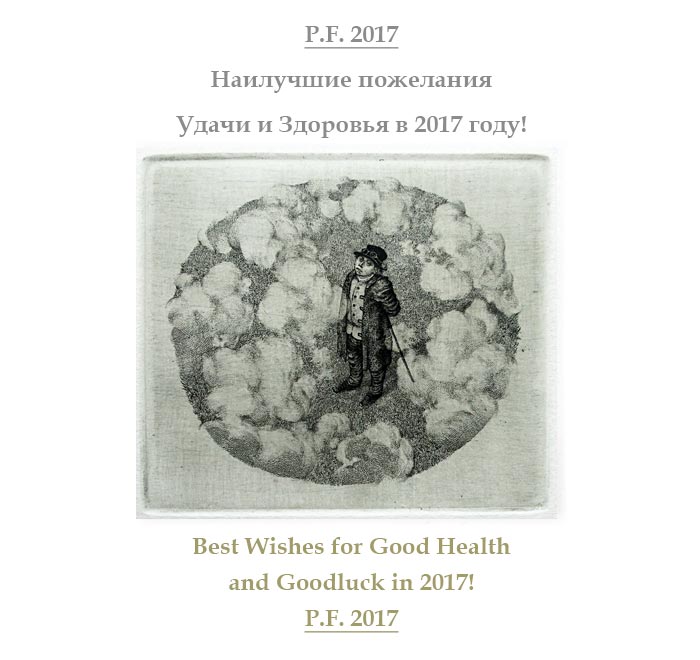 Выставки и события - 2016
Exhibitions & events - 2016
Октябрь - Ноябрь, 2016
Выставка офорта К. Калиновича и А. Федоренко.Галерея Shuohai International Art Collection,
Тянцзин (Китай)
October - November, 2016
Exhibition of Etching byK. Kalynovych & A. Fedorenko. Gallery of Shuohai International Art Collection, Tianjin (China)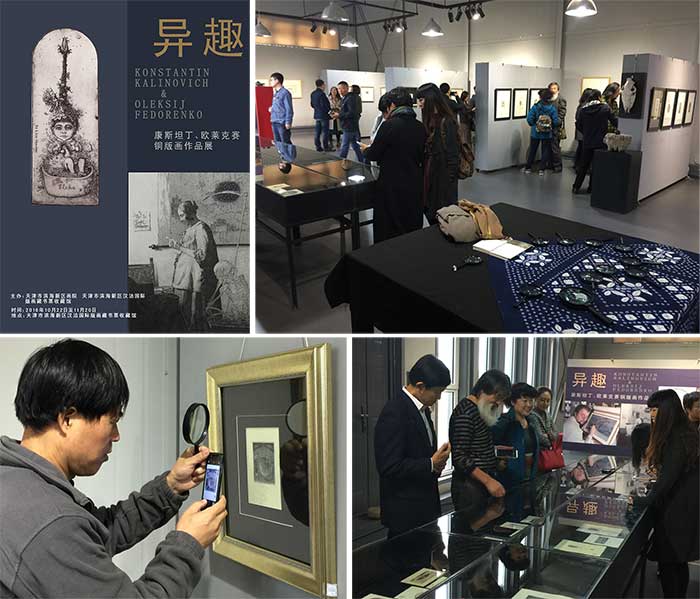 2016
Работа над иллюстрациями к книге поэзий
Артюра Рембо для издательства "Вита Нова",
Санкт-Петербург (Россия)
2016
Working with illustrations for the book of
Arthur Rimbaud's Poetry for the
"Vita Nova" publishing house,
St.Petersbourg (Russia)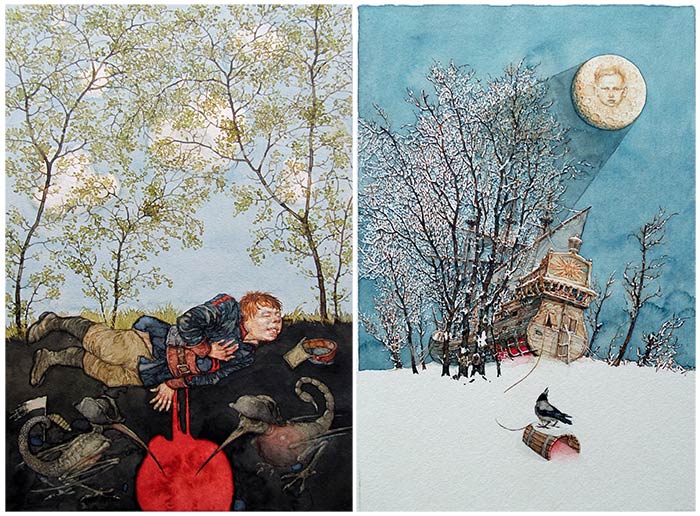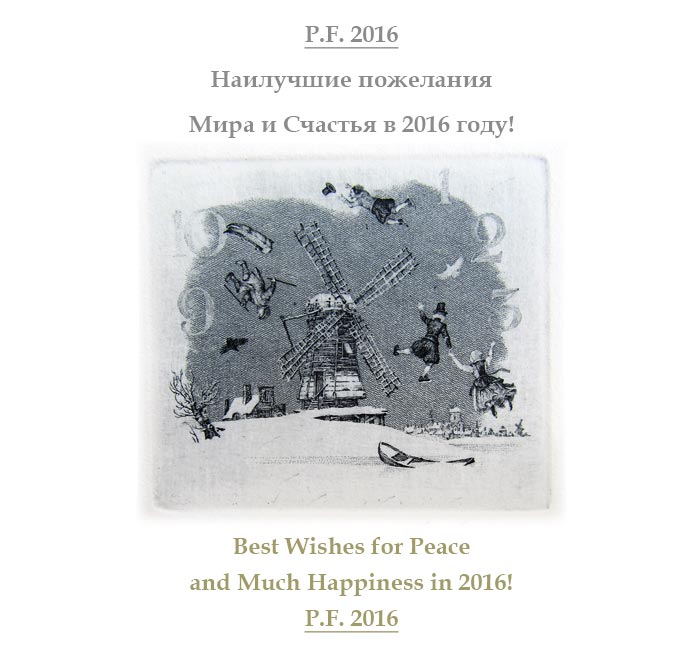 Выставки и события - 2015
Exhibitions & events - 2015
2015
Работа над иллюстрациями к книге поэзий
Артюра Рембо для издательства "Вита Нова",
Санкт-Петербург (Россия)
2015
Working with illustrations for the book of
Arthur Rimbaud's Poetry for the
"Vita Nova" publishing house,
St.Petersbourg (Russia)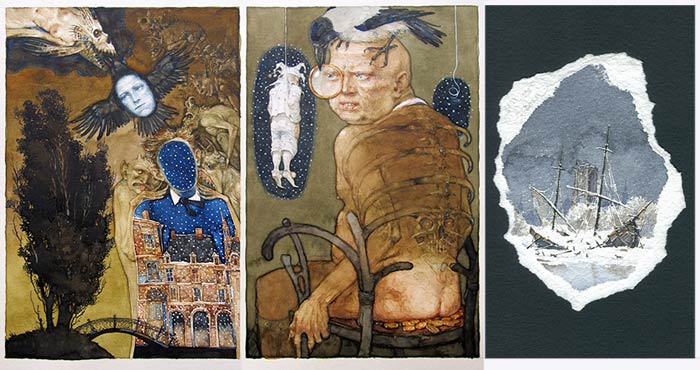 2015
Рукописная "Книга Екклесиаста или Проповедника".
Каллиграфия, иллюстрации : акварель, гуашь, тушь, перо, офорт, позолота.
Переплет выполнен Г. Бутко (Киев) : кожа, тиснение, офортная доска.
2015
Handwritten Book of Ecclesiastes.
Calligraphy and illustrations : watercolours, gouache, ink, pen, etchings, gold leaf.
Cover by G. Butko (Kiev) : leather , blind stamp, copper etching plate.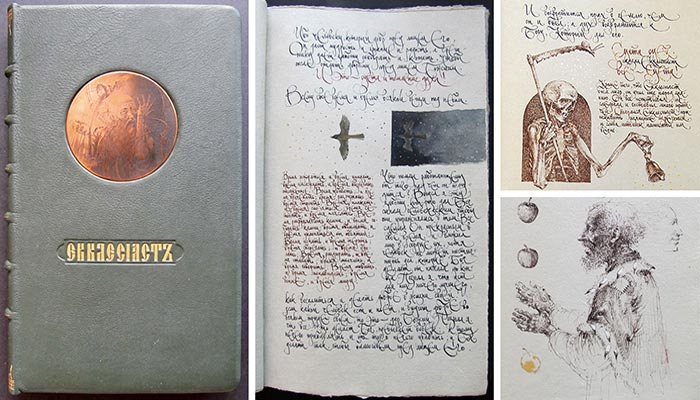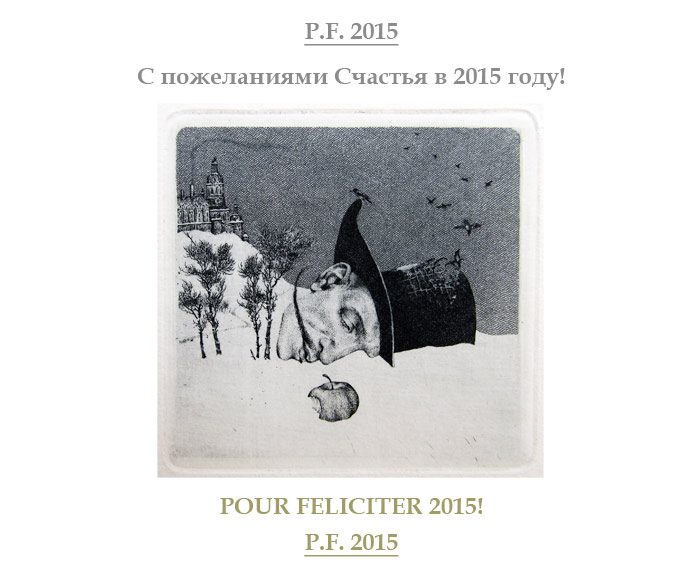 Выставки и события - 2014
Exhibitions & events - 2014
2014
Первая Премия.
X Международный Графический Конкурс экслибриса.
Гливице (Польша)
2014
First Prize.
X International Graphic Competition for exlibris.
Gliwice (Poland)

2014
Работа над иллюстрациями к книге поэзий
Артюра Рембо для издательства "Вита Нова",
Санкт-Петербург (Россия)
2014
Working with illustrations for the book of
Arthur Rimbaud's Poetry for the
"Vita Nova" publishing house,
St.Petersbourg (Russia)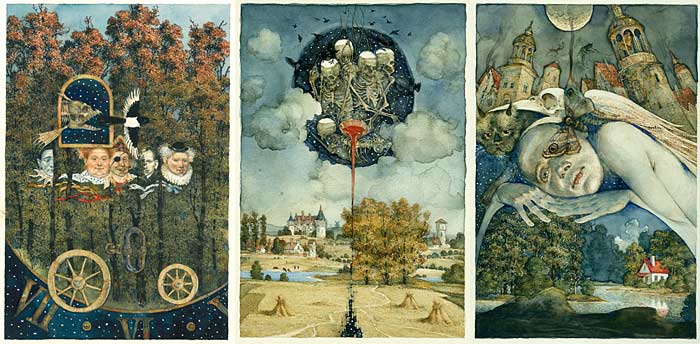 2014
Участие в реставрации книги
"Робинзон Крузо" Даниэля Дэфо
(из коллекции Н.В. Церковного. Киев, Украина)
2014
Restoration the book
"Robinson Crusoe" by Daniel Defoe
(collection of Nikolaj Tserkovnyj. Kiev, Ukraine)
8 апреля - 17 мая 2014
Выставка офортов
"СЕНТИМЕНТАЛЬНОЕ&nbspПУТЕШЕСТВИЕ"
Галерея 25/17
Пермь, Россия
8.04 - 17.05 2014
"SENTIMENTAL VOYAGE" , exhibition of etchings
Gallery 25/17
Perm, Russia
2014
Реставрация книги "Русские пословицы и поговорки"
с иллюстрациями В. М. Васнецова
из коллекции Н.В. Церковного. Киев, Украина
2014
Restoration the book of Russian proverbs and sayings
with illustrations by Viktor Vasnetsov
from the collection of Nikolaj Tserkovnyj. Kiev, Ukraine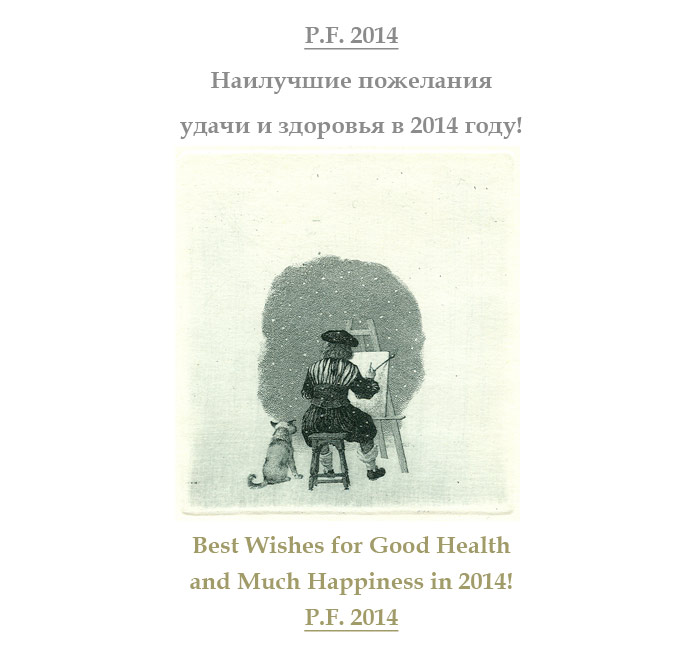 Выставки и события - 2013
Exhibitions & events - 2013
16 октября - 16 ноября 2013г.
Выставка "Фабула: Босх"
Галерея V-Concept, Санкт-Петербург, Россия
October, 16th - November, 16th 2013
Exhibition "The Fable: Bosch"
V-Concept gallery, St. Petersbourg, Russia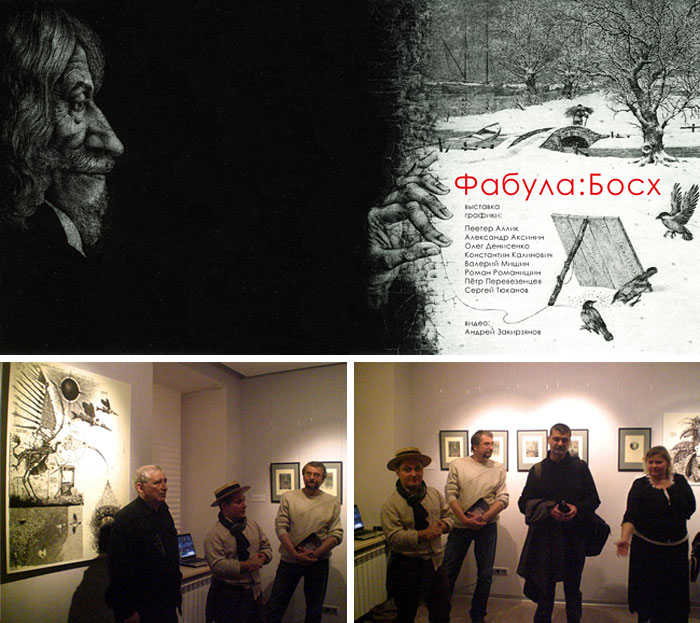 2013
Работа над иллюстрациями к книге поэзий Артюра Рембо для
издательства "Вита Нова", Санкт-Петербург (Россия)

2013
Working with illustrations for the book of
Arthur Rimbaud's Poetry for the
"Vita Nova" publishing house, St.Petersbourg (Russia)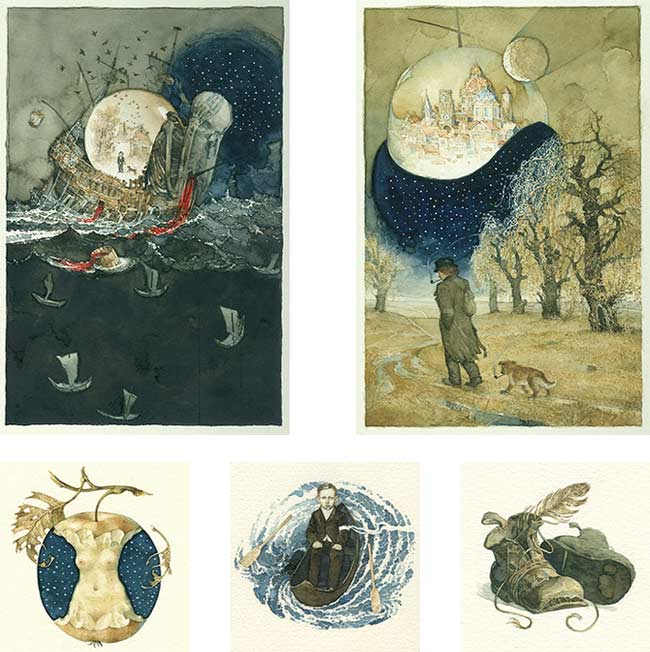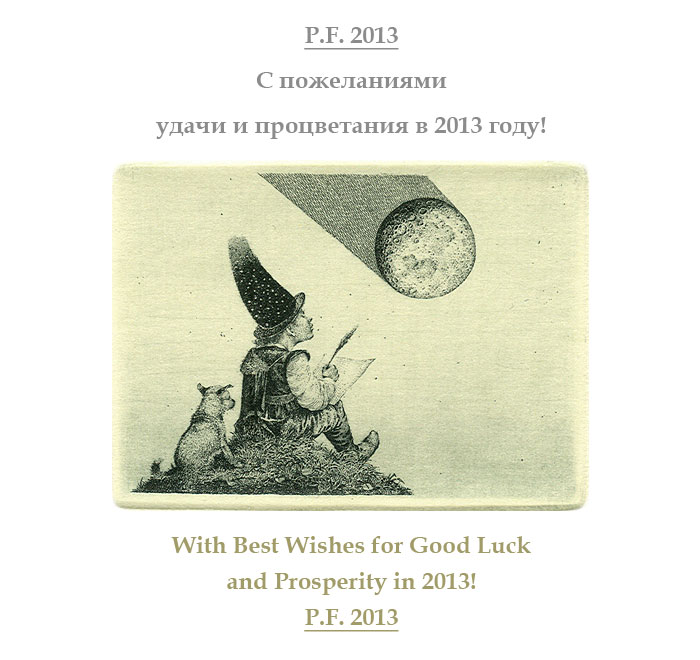 Выставки и события - 2012
Exhibitions & events - 2012
Декабрь, 2012
Презентация книги ЭККЛЕСИАСТА
Издатели: К.Авелев, Т.Марков при поддержке
галереи Зверева;
(1 декабря - ЦДХ, Москва)
(5 декабря - Галерея Зверева, Санкт-Петербург)
December, 2012
Presentation of THE BOOK of ECCLESIASTES
Publishers: K.Avelev, T.Markov
with support of the Zverev Gallery;
(December, 1st - CHA, Moskow)
(December, 5th - the Zverev Gallery, St.-Petersbourg)
8 Августа - 2 Сенятбря, 2012
Галерея Edinburgh Printmakers (Великобритания)
August, 2nd - September, 8th, 2012
Gallery of Edinburgh Printmakers (G.Britain)
Сентябрь, 2012
Вторая премия . Первая Международная
выставка малой графики и экслибриса
"Беловежская Пуща 600" -
Брест (Беларусь)
14th June - 14th September, 2012
Second Prize. First International Exhibition
of Small Graphics and exlibris
"Belovezhskaya Pushcha 600" -
Brest (Belarus)
14 Июня - 14 Сентября, 2012
Выставка Конкурса, Фонд Бизонте -
Флоренция (Италия)
14th June - 14th September, 2012
Exhibition of the Premio, Bizonte Foundation -
Florence (Italy)
10 Октября - 10 Ноября, 2012
Выставка Конкурса,
Международная Школа Графики -
Венеция (Италия)
October, 10th - November, 10th, 2012
Exhibition of the Premio,
Scuola Internazionale di Grafica -
Venezia (Italy)
2012 - 2013
Участие в международном конкурсе гравюры "Премия Леонардо Шаша" (Италия)
2012 - 2013
Taking part in the international competition "Premio Leonardo Sciascia" (Italy)
Сентябрь - Октябрь, 2012
Книга ЕККЛЕСИАСТА
Издательский проект "Невская Башня" Кирилла Авелева.
Офорты и каллиграфия К. Калиновича.
Тираж 33 экз.
Подробнее: www.avelev.ru
Контакт для подписки : avelev@mail.ru
September - October, 2012
The BOOK of ECCLESIASTES
A publishing project of the Nevsky Tower - Kirill Avelev.
Etchings and calligraphy by K.Kalynovych.
Edition 33 copies.
More information: www.avelev.ru
Contact for subscription: avelev@mail.ru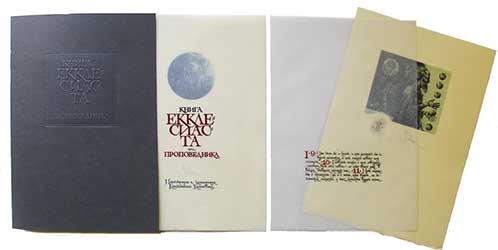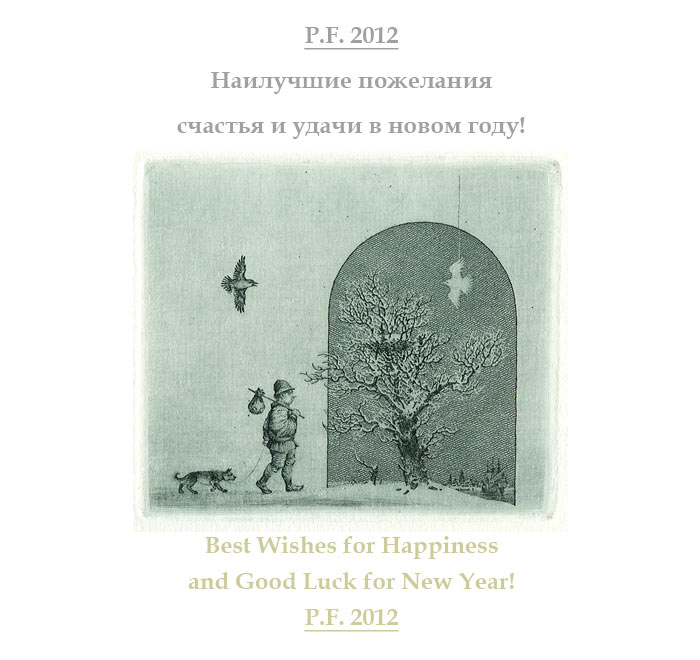 Выставки и события - 2011
Exhibitions & events - 2011
Октябряь 2011
Бронзовая медаль "San Min Cup"
Международный Конкурс Экслибриса -
Шанхай (Китай)
October, 2011
The Bronze Prize "San Min Cup"
International ExL Competition -
Shanghai (China)
24 Сентября - 19 Октября, 2011
Выставка живописи и графики
"ОЖИДАНИЕ ЗИМЫ" -
Северодонецкая Галерея Искусств (Украина)
24 September - 19 October, 2011
Exhibition of paintings & graphics
"WAITING FOR WINTER" -
Art Gallery of the city of Severodonetsk (Ukraine)
8 Июля - 4 Сентября, 2011
Выставка "Современная Украинская графика" -
галерея Милоша Базовского
(Тренчин, Словакия)
8 June - 4 September, 2011
Exhibition
"The Contemporary Ukrainian Graphics Art" -
Gallery of Milos' Bazovsky (Trenc'in, Slovakia)
17 июня 2011
40 лет Первому Офорту К.К. (17 июня 1971)
June 17th, 2011
40th Anniversary of the First Print by K.K.
(June 17th, 1971)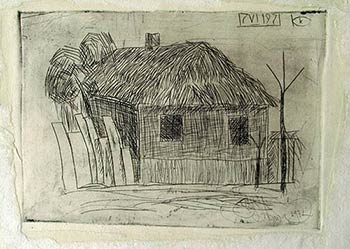 Июнь - Сентябрь, 2011
Первая премия и медаль -
XXIII Биеннале Современного Экслибриса
(Мальборк, Польша)
June - September, 2011
First Prize and the Medal of Honor -
XXIII Biennial of Modern Exlibris
(Malbork, Poland)